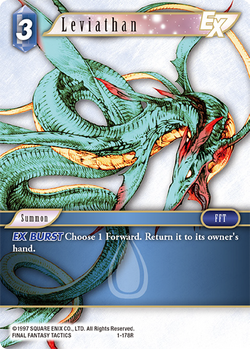 Summons are not placed on the field and instead represent powerful effects that are used once then discarded. Summons represent powerful abilities similar to spell cards in other games.
Summons can be used to interrupt your opponents actions.
Ad blocker interference detected!
Wikia is a free-to-use site that makes money from advertising. We have a modified experience for viewers using ad blockers

Wikia is not accessible if you've made further modifications. Remove the custom ad blocker rule(s) and the page will load as expected.